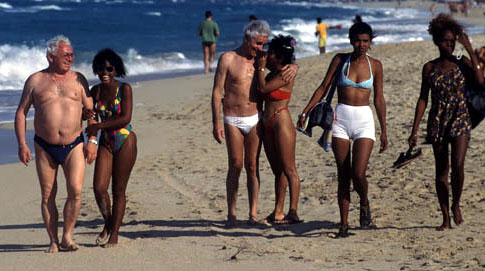 Jineteras Legal travel to Cuba
It is known as prostitution but in Cuba, the women that work in this profession are called jineteras. Jinetera is Cuban slang for female sex worker. Clients are usually male tourists because they can afford their services. These jineteras mostly use prostitution as a way of making more money than the average Cuban working the average job. The difference between the prostitutes as we know them here in America and the ones in Cuba is that some male tourists come to Cuba to seek companionship, have a girlfriend while they visit and to be taken care of and the jinetera is looking for the same, and possibly to find someone to get married to so they can come to America.  And then sometimes they only turn to prostitution when they run out of money or their child is hungry. They use their profits to help them buy a ticket off the island. With the average Cuban making an equivalent of $20 USD a month and the jinetera making $40-$80 a night, it is easy to see why some would turn it into a profession.
Not only are there female jineteras, there are male jineteros as well. These young men use prostitution as a way to buy their way off the island as well or sometimes cover up being gay. AIDS does not seem to be a widespread epidemic with government- run intense public-education campaign in schools and on state-owned television and radio stations, promoting the use of condoms and informing people about how HIV is transmitted. The system of free primary care clinics in Cuba has also led to the early detection of the virus in many people. Most of those in the business of jineterismo are not too worried about contracting the virus. The rate of infected people is quite small based on a population of 11 million.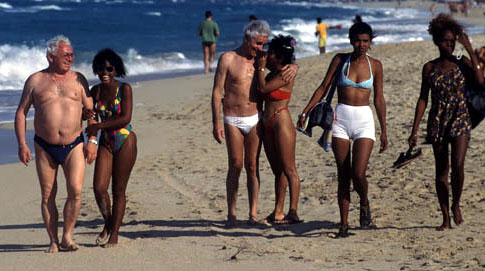 Jineteras Legal travel to Cuba
0