Baseball and Cuba Legal travel to Cuba
It's evident that the people of Cuba not only play baseball, they live for it. Even though the people of the country do not have much, they have passion for the game of baseball. On a recent trip to Cuba, I came across a group of kids playing baseball in a grassy lot in between apartments. I played softball for about 10 years and loved watching and going to baseball games, so when I saw these kids playing baseball in the lot, I was excited to see it first-hand.  I wanted to ask if I could join in, but was not confident with my Spanish or that they would accept a tourist woman in their game, so I stood across the street and observed. The children were all different ages ranging between 8 and 18. They played together without arguing or complaining and they shared the two gloves and one bat between the 20 of them. None of them had cleats and some weren't even wearing shoes. Seeing them communicate to each other about where to throw the ball or the speed at which they ran, made me realize that they weren't playing just for fun. Baseball was something they were passionate about, you could see it in the way they cheered each other on and it seemed to come so effortlessly like it was second nature. Nothing could distract them from the game; not even when the ball was hit across the street and into the road, or when someone's mother yelled down from an upper level apartment to come inside. They were oblivious even of me.
Also on that same trip, Paul and Arielle, my partner and his daughter, and I were walking down the street one evening looking for a place to eat. There was a man walking in front of us so we stopped to ask him if there was a nearby paladar (family run restaurant, usually in their house). He told us there was one nearby and offered to walk us there. We walked and talked the few blocks and when we arrived there my boss asked him to join us for dinner. He said he would sit with us until our food arrived. So until then we sat and talked to him about his life in Cuba and if he had any hobbies. The first thing out of his mouth was baseball. He said that he and his friends had games on Sunday in a park nearby and that we should come. I had told him that I loved baseball but we would be leaving before Sunday. He then asked if we could send him a baseball glove back from America. I was wondering what he used as a glove in the games but didn't ask. Cubans are very creative and resourceful and not having a glove didn't stop him from playing the game.  He wrote down his information, wished us a good evening and politely excused himself as our food arrived.
Baseball and Cuba Legal travel to Cuba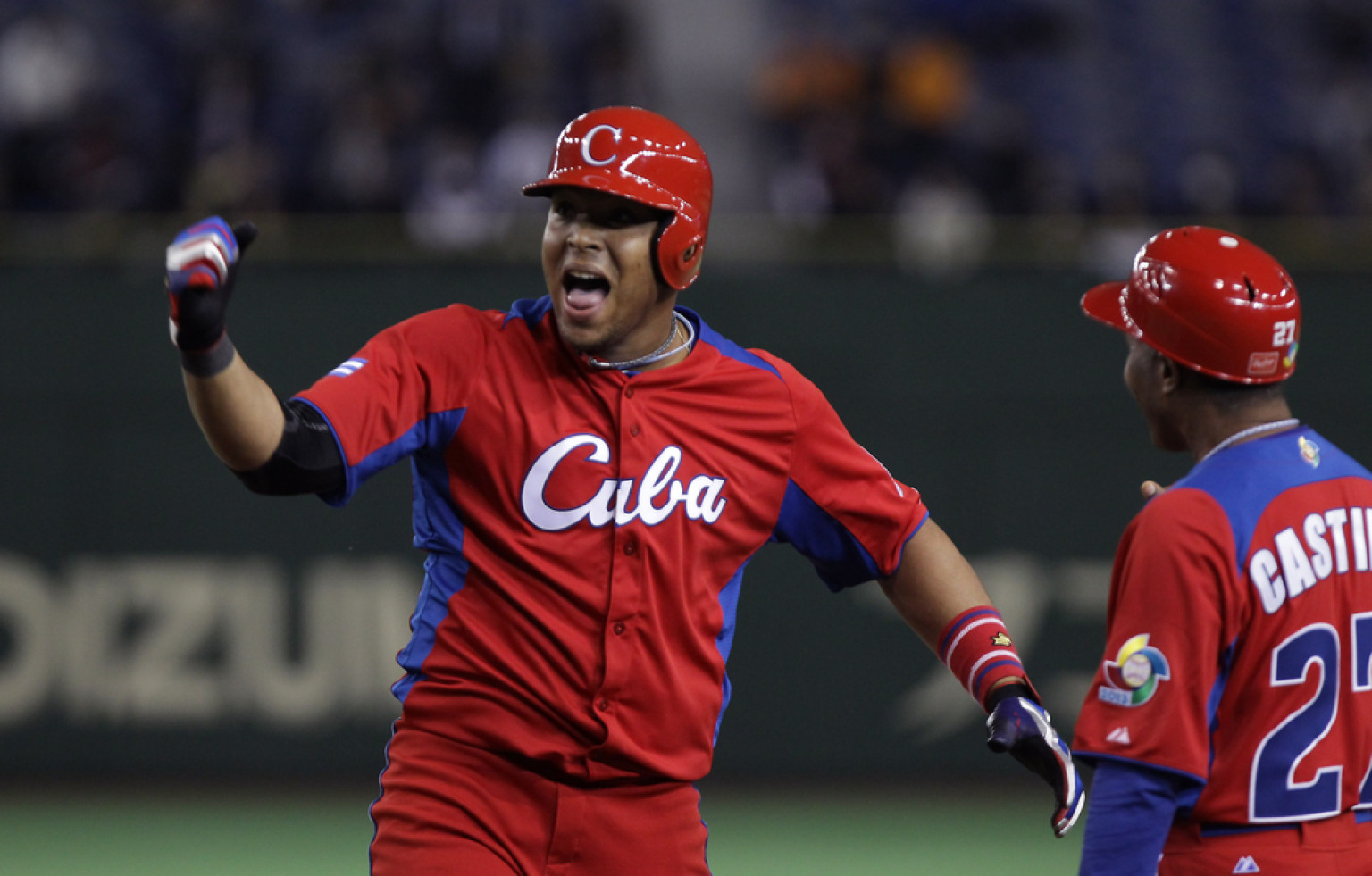 0