Cuba People to People Program|Cuban Culture
General Day 1:
Travel day to Havana
Check into hotel
We will have an orientation and a welcome dinner that evening
General Day 2:
Morning lecture on Cuba's history and culture. We will then go on a walking tour of Old Havana. We will visit the four main squares and meet with several entrepreneurs who can now operate small businesses in Havana. We will compare business styles in this people to people interaction.
General Day 3:
Today will be devoted to studying community life in Havana. We will visit a senior community center and learn how Cubans support and interact with each other. We will have lunch and then in the afternoon we will observe the spirit of entrepreneurship in Cuba today. We will visit and interact with farmers and produce vendors at a community garden and the agromercado.
General Day 4:
Breakfast in the hotel, followed by a talk on Hemmingway in Cuba. Visit Vigia, Hemmingway's finca outside Havana and lunch in nearby fishing village Cojimar. Afternoon visit to orphanage and artist Fuster's studio and return to Hotel Riviera. Dinner will be on your own.
General Day 5:
Breakfast in the hotel. Then we will depart for Cayo Levisa , a small island beach resort, where we will study the flora and fauna, as well as the marine life of the cayo.   Local residents will share their knowledge of and respect for the sea in a community-based sea food and spiritual exercise.
General Day 6:
Depart for Vinales. After a scenic drive through Pinar del Rio, the province west of Havana, we will visit the beautiful valley of Vinales, famous for its tobacco where we will visit fields of tobacco and talk with farmers. After lunch. we will enjoy a cultural- dance interaction in the afternoon.
General Day 7:
After breakfast in the hotel, we will visit the Gallery of Contemporary Art, followed by lunch and shopping in the San Jose arts and crafts market. Return to Havana. We will end the day with a farewell dinner.
General Day 8:
Depart for home
Cuba People to People Program|Cuban Culture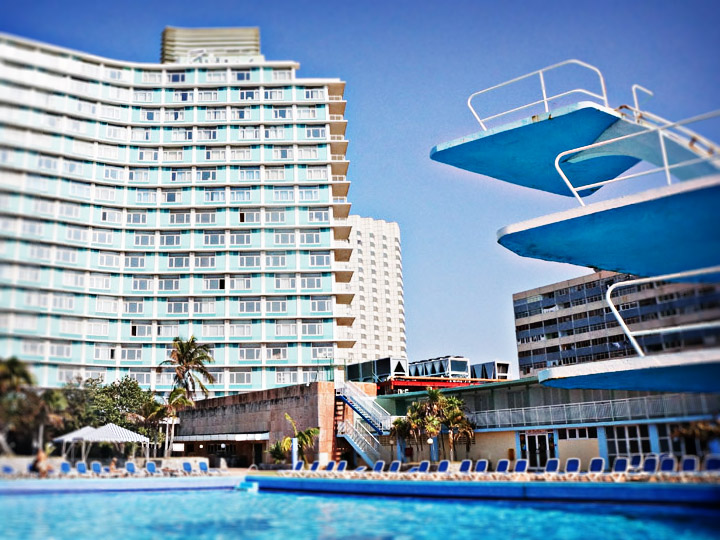 0