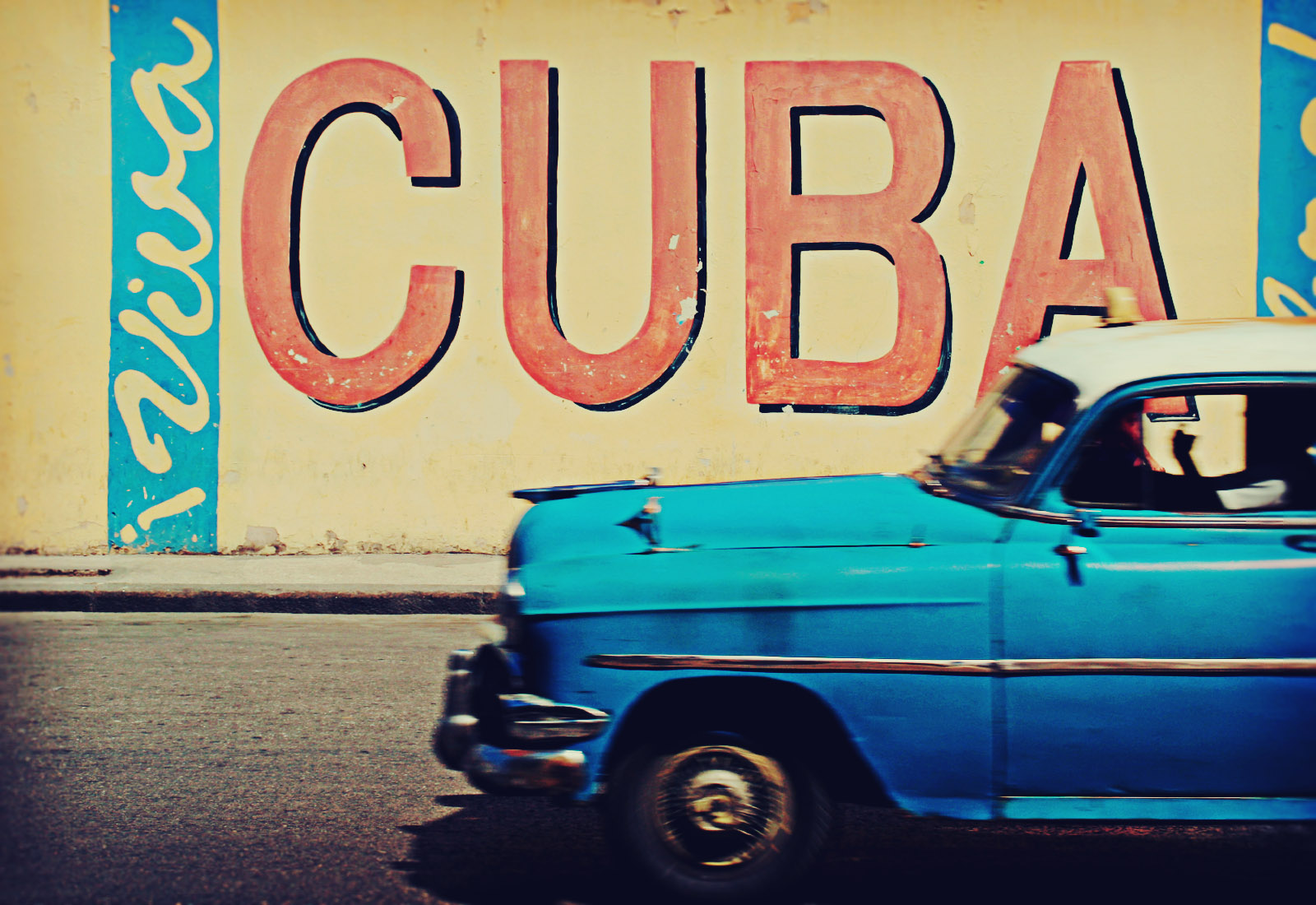 Cuba in Transition
Support the Cuban People
April 9-17, 2022
Cuban Cultural Reality Tour
We will be examining Cuba's art, culture, gastronomy, dance, music and history in this support the Cuban people program. We will be based in Havana but we will also explore Matanzas to the east and Las Terrazas to the west. We will explore the wave of new privately owned restaurants or "paladars" in Cuban's homes.
Group Leader: Jorge A. Santana
Jorge is a CSUS Spanish professor emeritus. He has organized and led over 50 travel study groups to Europe, South America, Central America and Mexico as well as eight groups to Cuba. He has established important contacts with the Cuban people, artists, photographers, and writers. A number of participants returned with him a second time or signed up for some of his other tours.
Facilitator: Paul Bardwil
Paul has been traveling to Cuba designing cultural programs for universities, hospitals and specialized groups since 1998.
His passion is to give Americans the opportunity to formulate their own opinion of the forbidden island called Cuba. He has unparalleled contacts in Cuba and finds nuggets of enjoyment in Cuba with each trip, whether it be historical, musical, sports, dance or just fun! He calls Sacramento home.
PROGRAM COST: $2,975.00
$500 non-refundable deposit due January 11, 2022
$1000 payment due by January 15, 2022
$1475 final payment due February 8, 2022
APPLICATION PROCESS:
The program application, which can be found on the final page of this brochure, must be completed, signed, and sent to Global Educational Facilitation with the required non-refundable deposit of $500. Applications from eligible applicants will be accepted on a first-come, first-served basis. Space is limited. If your application is not accepted, your deposit will be returned to you.
TENTATIVE ITINERARY
Saturday, April 9, 2022 Day 1: Depart S.F.O. Jet Blue flight 278/1499 at 11:20 p.m. Our adventure begins as we board our red-eye flight in San Francisco and arrive in Fort Lauderdale, FL. We will depart FL and arrive in Havana on Sunday, April 10.
Sunday, April 10, 2022 Day 2: Havana
We will check into our hotel and rest a bit before a short walking tour of the neighborhood and then we will have our arrival dinner. (D)
Monday, April 11, 2022 Day 3: Havana
Breakfast in the hotel.
Lecture on Cuba's Colonial History and culture as well as U.S./Cuba relations. Our first full day in Havana starts with a walking city tour to get a feel for the city and capture the rhythm of Old Havana. We will see the four main squares of Old Havana: Plaza San Francisco, Plaza Vieja, Cathedral Square and the Parque Central. After lunch, we will continue on with a motor coach tour of New Havana, Revolution Square and Miramar. Night to explore local flavor on your own. (BL)
Tuesday, April 12, 2022 Day 4: Arte Corte Breakfast in the hotel.
The day begins with a visit to Arte Corte. This is a social entrepreneurship venue that has many projects going on. We will break for lunch. After lunch we will be visiting Instituto Superior de Artes (ISA) where we will learn about visual and performing arts in higher education and have a salsa dance lesson. In the evening we will see the modern day version of the Buena Vista Social Club. (BL)
Wednesday, April 13, 2022 Day 5: Havana Breakfast in the hotel.
Today will be a busy touring day to take a break from the city and business. We will head east of Havana to visit Matanzas which has been described as the Athens of Cuba. We will visit several places of cultural and historic interest in the province. We will visit a hand made book store, a pharmacy, museum, explore African culture and dip our toes in the ocean. (BL)
Thursday, April 14, 2022 Day 6: Las Terrazas Breakfast in the hotel.
Today we will visit a Cuban cigar factory to see how they roll the finest tobacco leaves. Then we will visit a Cuban rum museum. Next, we will attempt to examine entrepreneurs and their businesses in Havana. We will stop for lunch in Havana. Afterward, we will visit an agromercado where farmers sell their produce in a market setting. In the evening we will visit the fabrica de arte, a huge museum and warehouse performance ball. (BL)
Friday, April 15, 2022 Day 7: Muraleando Breakfast in the hotel.
After Breakfast we will depart for Las Terrazas. Las Terrazas is a biosphere reserve that was once a French coffee plantation. Upon arrival we will visit the arrival center and have an orientation tour of Las Terrazas. We will visit the remains of a French coffee plantation and then drive to the center of the community where there is a clinic, general store, disco and pharmacy.  After lunch, if possible, we will visit some of the local artists and see a small farm or "finca," and gain a firsthand experience with colorful farmers of what farming is like in the countryside of Cuba, and perhaps take a swim in the river if the climate is agreeable. On the way back we will stop in the largest covered shopping mall of Cuba. In the evening, we will research our own best choice of a paladar in Cuba and debrief the group the next day! There will be a prize for the best food critic review. (BL)
Saturday, April 16, 2022 Day 7: Muraleando Breakfast in the hotel.
We will start the day by visiting Ernest Hemingway's finca. Next, we will be visiting Muraleando which is a neighborhood project that started with a clean up project and turned into a mural art project. They converted the water tower to a mixed use art studio/amphitheater and artists sell their art for profit and also they give a portion back to the community project. Then we will have lunch with the artists there. We will return and have a farewell dinner. (BLD)
Sunday, April 17, 2022 Day 8: Havana – U.S.
Breakfast in the hotel. We will bid "adios" to Cuba and board our return flight for the U.S.(B)
We will be staying at a well located 3-star hotel. Very close to well priced trendy eateries. Rooms have air conditioning, satellite TV, and a private bathroom.
Meals B (breakfast) L (lunch) D (dinner) each is indicated at the end of the day what is included.
NOTE: Itinerary is subject to change!
Important things to remember about Cuba
Bring cash. There are no ATMs and restaurants and stores do not take credit or debit cards.
Havana is relatively safe, but common sense about your belongings is advised. Please keep your backpacks closed, don't wear flashy jewelry or carry large sums of money with you. Use the buddy system when traveling.
You will need a passport that is valid for the duration of the trip and 6 months after. Please make a copy of your passport, and leave your passport in a safe place.
Your phone may or may not work in Cuba. Check with your phone carrier in the U.S. to see if it will work prior to the trip. The hotel provides spotty wi-fi at an hourly cost.
The power supply in Cuba is 120 volts. Outlets are available in the bathroom for charging electronic devices.
The Program Price Will Include:
7 night lodging in hotel based on double occupancy
All scheduled land transportation in Cuba, as specified in itinerary
All sightseeing and entrance fees, as specified in itinerary

Meals: All breakfasts, all lunches and 2 dinners while in Cuba
English speaking guide and accompanying bus driver
Emergency Medical Insurance in Cuba
Round trip airfare from San Francisco to Havana * Departure tax

The Program Price Will NOT Include:

Optional Single Supplement $475.00
Meals, except as specified, personal expenses and any items not listed as in the program
Tips to guide $35 USD per person
Tips for bus driver $35 USD per person
Tips for all meals

PASSPORTS AND VISA INFORMATION:

A valid passport is required for this program. A copy of the picture page of your passport needs to be mailed with your deposit. The passport must be valid six months after return. U.S. citizens are required to show a valid passport for entry into Cuba. Non-U.S. citizens should contact their local Consulate regarding visa and entry requirements. A visa will be obtained for U.S. participants and distributed to the group.

If you would like to make full payments after the deposit has been received, you may do so. We also accept Visa, MasterCard, and American Express through PayPal. Please note: you will incur a 2.9% + $0.30 per transaction fee. Please email globaljess22@aol.com with your email associated with your PayPal account if interested.
0